According to the FAO Dairy Market Review, global milk production reached nearly 906 million tonnes in 2020, up 2% from 2019, driven by output increases in all geographical regions, except in Africa, where production remained stable.
International dairy trade increased by 1.2% to nearly 79 million tonnes (milk equivalent) in 2020, principally due to increased imports by a few countries, namely China, Algeria, Saudi Arabia and Brazil.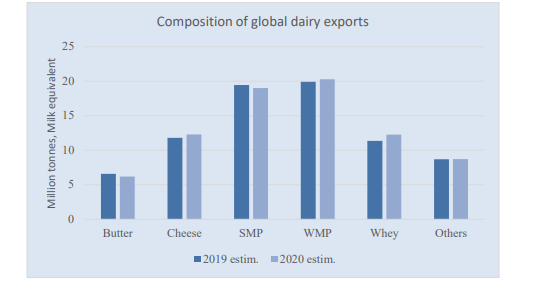 China, the world's largest dairy importer, purchased 17 million tonnes of milk products, a 7.4% increase over 2019, partly induced by the early end of COVID-19 lockdowns but driven mainly by rising per capita consumption among affluent and urban consumers and expanding consumer base. A sharp increase in whey powder imports, prompted by surging demand from the pig sector, also contributed to China's increased dairy imports.
The marginal increase in international dairy trade reflected increased sales of WMP (+1.9%), whey powder (+8%), cheese (+4.1%) and all other dairy products (+0.5%) more than compensating reductions in exports of SMP (-2.3%) and butter (-6%).
Closer to home, the CSO published an interesting analysis of the food and agriculture value chain. Most of the €8.7 billion agricultural output produced in Ireland was bought by domestically-owned food and drink enterprises for processing. Food and drink production is worth €25.7 billion to the Irish economy. Irish-owned firms produced €9.8 billion of this €25.7 billion. The largest output from Irish-owned food producing firms was dairy products at €3.4 billion, which is almost a third of domestic firms' production of food and drink.

Eamonn Farrell – Agri Food Policy Executive
ICOS News
ICOS News
ICOS News
HOME
ICOS News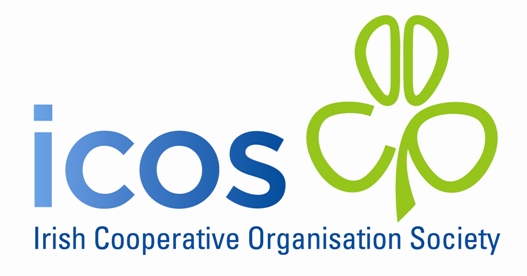 HOME