The Department of Agriculture and Department of Housing have published a final version of Ireland's Nitrate Action Plan (NAP).
The plan is subject to an environmental impact assessment and final public consultation. The decision to approve Ireland's NAP was expected this month, but is now postponed to March 2022. A two-year derogation is a distinct possibility and provides less certainty to farmers and industry. The measures in the plan will be challenging but DAFM have taken on board several of the amendments put forward by ICOS and other stakeholders.
The main provisions in the new NAP are as follows:
A chemical fertiliser register will come into place on 1st January 2023. Responsibility on the merchant/co-op to report sales data to DAFM.
Eight additional advisors from the dairy industry will be employed from 2022.
The spreading of slurry must be applied as follows: from 1st January 2022 all slurry generated on a holding must be applied by 8th October of that year and from 1st January 2023 all slurry generated on a holding must be applied by 1st October of that year. Predefined scientific criteria will be established for the safe application of slurry, up to 15th October each year. Where the criteria is met, farmers will be permitted to apply slurry up to 15th October.
The spreading of soiled water will be prohibited from the following dates; from 1st January 2022, between 21st December and 31st December; from 1st January 2023 it will be prohibited between 10th December and 31st December; from the 1st January 2024 – between 1st December and 31st December and from 1st January 2025 onwards for winter/liquid milk producers between 1st December and 31st December.
The proposed bands will be implemented from 2023 based on a rolling 3-year average (e.g., first calculation period will be 2020-22). Band 1 (<4,500kgs, 80kg N/ha); Band 2 (4,500-6,500kgs, 92 kg N/ha and Band 3 (>6,500kg, 106 kg N/ha).
The national nitrogen allowances as outlined in the regulations will be reduced by: 10% nationally from Jan 2022, and by a further 5% from 1st January 2024, pending interim review of the programme, scientific advice and water quality trends.
The Department of Agriculture, Food and the Marine will request Teagasc to undertake survey of soiled water and slurry production on dairy farms in 2022. This survey will be used to inform future technical specifications and guide the interim review in 2023.
LESS equipment will become mandatory for all farmers above 100kg livestock N/ha by 2025, implemented on a phased basis.
From 1st January 2022, on holdings with grassland stocking rates of 130kg N per hectare from grazing livestock manure or above prior to export of livestock manure from the holding, a maximum crude protein content of 15% is permissible in concentrate feedstuff fed to grazing livestock on the holding between 15 April and 30 September.
Eamonn Farrell – Agri Food Policy Executive
ICOS News
ICOS News
ICOS News
HOME
ICOS News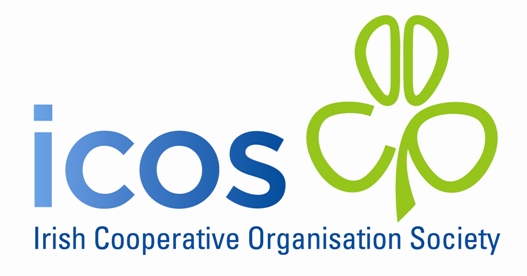 HOME