The European Union have responded to the unprecedented events following the outbreak of war in Ukraine both in terms of supporting the people of Ukraine and the unfolding humanitarian crisis.
In addressing the crisis, the global risk to food security and international food systems has become apparent. The impact has been strongly felt in Ireland and other EU countries, with price increases for fertilisers, feed and energy as a significant proportion of Europe's needs are typically imported from either Russia or Ukraine.
In response to these concerns, the European Commission has published a Communication on Safeguarding food security and reinforcing the resilience of food systems, which has provided for:
The activation of the Crisis Reserve, €500 million fund. Ireland is be granted €15.75m of the funding and can match this with national funding by up to 200%. We are now in the middle of a two-month approval or objection period. Ireland will need to notify the Commission of how it will spend the funds by the 30 June, but it is intended to target activities in the circular economy, nutrient management, efficient use of resources and environmentally friendly farming (aiding actions to reduce chemical fertiliser needs);
A new (temporary) state aid allocation ceiling of €35,000 per farmer (up from €25,000) and €400,000 per enterprise, has been established in order to allow for this additional funding to be allocated;
Advances to be made in annual direct payments and RDP funding, in order to mitigate against cash flow difficulties at farm level;
A temporary derogation from current CAP greening requirements, allowing for the production of crops for food and feed purposes on fallow land under the Ecological Focus Areas, to make up for the loss of feed imports;
Temporary flexibilities on Maximum Residue Levels usually allowed for feed imports in order to enable new trade flows from the Americas. Spain and Portugal have already taken action to implement this flexibility and are in discussions for new imports with Brazil;
The Commission has also proposed suggested changes to draft national CAP strategic plans, in order to address the weakness in current food systems brought to light by this crisis, in particular to promote further protein crop production and reduce dependency on imports.
At home, the Department of Agriculture moved to establish a tillage incentive scheme worth €400 per eligible ha and brought forward measures to support the establishment of multi-species swards and red clover. Additionally, a fodder and food security committee chaired by Mike Magan with the direct involvement of Teagasc and the agri-stakeholders including ICOS has been established.
Alison Graham – European Affairs Executive
ICOS News
ICOS News
ICOS News
HOME
ICOS News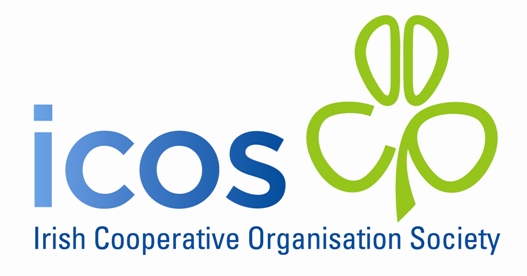 HOME