The Food Vision Dairy Group are currently reviewing a draft interim report with 17 recommendations.
The Group was set up in February by Minister McConalogue and has met on 5 occasions since then. The purpose of the Group is to establish how the dairy sector can contribute to the demanding and legally binding target to reduce greenhouse gas emissions by between 22-30% by 2030. The Minister has tasked the Group with establishing a plan, firstly to stabilise and then secondly reduce emissions from the sector.
In terms of the 17 recommendations, several have caught the headlines recently such as a retirement scheme with a provision that the future use of land within the scheme cannot be used for milk or breeding ruminant production, a much deeper reduction in nitrogen use than previously considered and the development of a cap-and-trade system or methane trading rights.
There are several other important recommendations such as the development of a common co-op policy for new entrants, co-op sustainability incentives and a range of enabling and direct measures related to slurry and feed additives, animal breeding, protected urea, LESS and milk recording.
The need for an integrated approach involving the entire livestock sector as a whole is clearly needed, as many of the recommendations being considered by the Group such as a retirement scheme and a cap-and-trade model will have implications across the board.
Regardless of the outcome to this process, the following must be delivered to ensure a viable dairy industry into the future:
Carbon should be the key focus; Not Milk.
The industry must be allowed to increase productivity at an organic and reasonable growth rate.
Existing family farms must be protected and afforded options to grow in a sustainable manner.
New blood must be allowed to enter the sector at a scale consistent with the family farm model.
We must commit to existing scientific pathways, and allow new technologies to be developed.
In advance of the adoption of the draft report, ICOS is carefully considering each of the 17 recommendations and will be providing constructive feedback to the Chair and the Departmental officials in due course.
Eamonn Farrell – Agri Food Policy Executive
ICOS News
ICOS News
ICOS News
HOME
ICOS News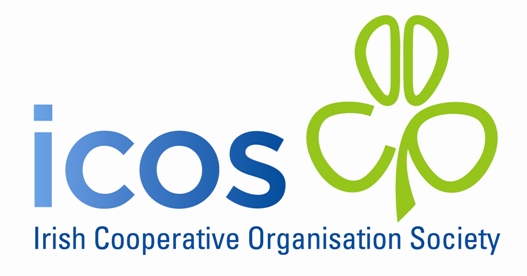 HOME