Global milk supply continues to falter due to a combination of weather factors and the rising costs of fertiliser, feed and energy.
EU milk flows are flat year-to-date with collections weaker in Germany (-1.5%), France (-1.8%), the Netherlands (-2.1%) and Ireland (-0.7%), offset by stronger output from Poland and Italy. Milk flows year to date are also weaker in Oceania (-6.2% in Australia and -7.0% in NZ) and the USA (-1.4%), with supply in South America up year to date driven by increases in Argentina and Uruguay.
The extraordinary rise in dairy product prices continued with the Dutch European EEX butter quotation at €7,170/tonne and the EEX SMP quotation at €4,187/tonne. The trigona cheddar price is at €5,550/tonne.
The Global Dairy Trade Index has reversed in recent weeks despite lower supply levels from Oceania with the impact of the reintroduction of COVID-19 lockdowns in China a possible factor.
The question of burn-off in demand due to the unprecedented price levels is inevitable at some point, especially from lower income countries. The impact of geo-political events has seen the euro weaken against the dollar.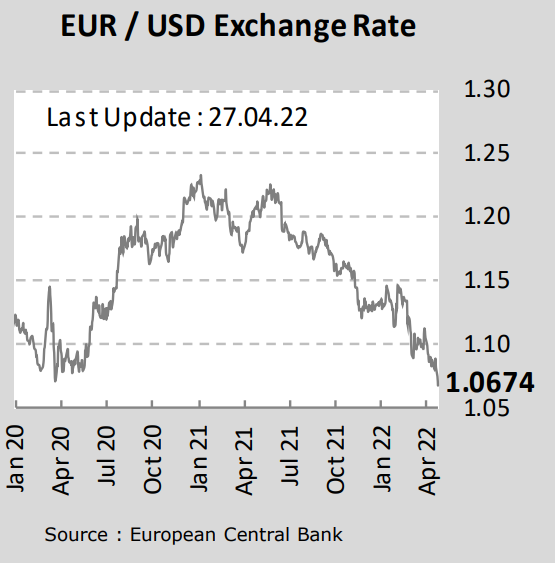 ICOS News
ICOS News
ICOS News
ICOS News
Uncategorized