ICOS has written to the Minister for Enterprise, Trade and Employment Simon Coveney seeking a meeting to discuss concerns regarding the General Scheme of Co-operative Societies Bill 2022.
In a letter to Minister Coveney and Minister for State Dara Calleary, ICOS CEO TJ Flanagan said that the organisation wholeheartedly supports the Department for its proactive approach to modernising legislation governing co-operatives. However, there are areas of concern. "The Scheme contains several provisions which would hinder and impede the co-operative model as a unique and credible market solution for producers and service users alike," stated Mr. Flanagan.
In his letter, Mr. Flanagan itemises the main concerns around the legislation. In relation to proposed changes around amalgamations he stated, "Mergers between co-operatives would require each co-operative to convene two meetings. 75% support at the first meeting, coupled with a minimum 50%+ support at a second meeting. This is excessive where a convincing mandate has been secured. ICOS members call for the status quo to be retained."
On audit exemptions the ICOS CEO added, "We welcome the right of small co-ops to forego a financial audit. The cost of the audit can be unduly burdensome for small and indeed community-based co-operatives. That said, in a co-operative, the members' needs are paramount, and the sustainability of the co-op is integral to those collective concerns. The financial audit delivers comfort to members in that regard." Mr Flanagan conclude that there should be some controls as to when a co-op can avail of the audit exemption, "the safeguards suggested by ICOS in prior consultations do not appear in the General Scheme".
Mr. Flanagan along with ICOS legal counsel James Doyle appeared before the recent Joint Oireachtas committee for Enterprise, Trade and Employment where they vociferated these concerns to TDs and Senators.
ICOS News
ICOS News
ICOS News
HOME
ICOS News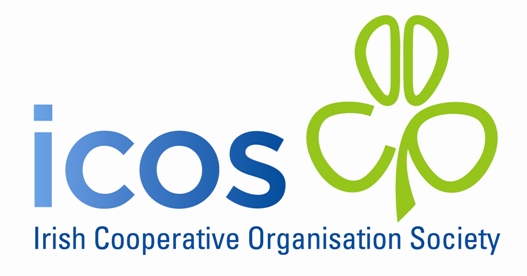 HOME