ICOS President, James O'Donnell has stated that co-ops will have to "navigate" their way through current conditions and "maximise returns in the context of weaker markets."
In an interview with 'Agriland', Mr. O'Donnell said economic conditions are "volatile" while consumer and buyer sentiment "is compromised," creating challenges for co-ops.
Since the turn of the year, it has been widely expected across Europe that milk prices would see a drop this year following a record year for dairy prices.
"Everyone is very conscious of the inflationary environment we're operating in, and this also relates to the cost of farm inputs," he said.
In the online interview published this week, the ICOS President said, "Last year was a record year for dairy prices, which had increased steadily since mid-2020, due to a then shortfall in global dairy supplies and overall strong market demand throughout that period.
"This yielded record milk prices which was a very welcome development."
"However, the markets started turning towards the end of last year and have fallen back even more considerably over the past number of months, with global milk supplies now growing," the Tipperary dairy farmer added.
"We must also acknowledge that farmers have faced historically high input costs during this time," he said. "Inflation has been big a concern for farmers since the start of the Ukrainian war, particularly the price of energy and the price of fertilisers.
"But we are lucky that we are in a world where food security is very important, and the markets have reflected that."
According to O'Donnell, there has also been a "huge effort" made by co-ops in relation to some farmers who have come under pressure because they signed fixed milk-price contracts.
"Co-ops process 97-98% of the milk in Ireland and it is a model that supports farmers," he said highlighting the important role which co-ops play in the Irish economy with every €1 of exports of dairy goods contributing to a 90c spend within the economy.
Mr. O'Donnell who ends his term in office this summer told 'Agriland', "The co-ops in rural Ireland are vital to maintaining the rural areas and villages – there is no village in Ireland that is not affected by the co-ops and the employment that it creates," he said.
ICOS News
ICOS News
ICOS News
HOME
ICOS News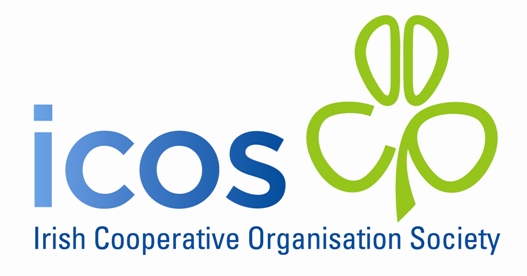 HOME