Over the last 3 years ICOS have been involved in the AgriCoopValue Project, which has been working on a model for monetising the social value of a co-operative. Essentially, the model incorporates a three-tiered approach, based on the SPOLY Model of calculation.
Calculating the Direct Market Value
Calculating the Non-Market Social Value
Calculating the Emotional Value
The integrated social value of the co-operative is based on establishing the combined value across all three areas based on perceived value being generated to the stakeholders of the co-operative. The SPOLY model is a tool, which structures the approach to monetising this value.
Earlier this month, two of the ICOS executives, Billy Goodburn and Darragh Walshe achieved recognition as "Advanced Trainers" in the implementation of the process in conjunction with partners from Croatia, Greece, Latvia, Portugal and Spain. This is done in close collaboration with GEAccounting, through the University of Bilbao.
According to Billy Goodburn, "ICOS will now work with some of our co-op members in exploring how this model can be used to promote the social value of a co-operative in Ireland, and to demonstrate the value the co-op brings to its stakeholders and the broader community."
During the Train-the-Trainer session in Latvia, best practice exchanges were held with co-operatives from Spain, Portugal and Latvia and visits to co-operatives in the wine, fruit & vegetable and dairy sectors were shared.
Congratulations to Billy and Darragh.
ICOS News
ICOS News
ICOS News
HOME
ICOS News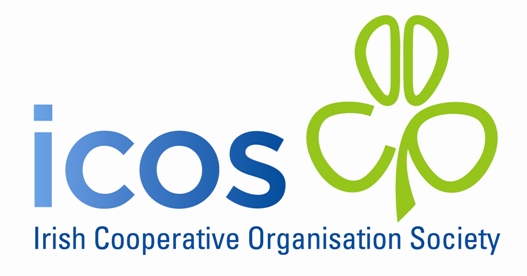 HOME