"Farmers personally care for the animals they have reared and want the best for them as they go to market."
Highlighting the essential importance of live animal transport for Ireland, ICOS has stated that the European single market can provide equal opportunities for all member states, while at the same time prioritising optimum animal welfare standards which are also essential for the transport of live animals.
"These objectives aren't mutually exclusive," said ICOS Livestock and Environment Executive, Ray Doyle, addressing a conference in the European Parliament in Brussels yesterday afternoon.
The event was organised jointly by ICOS and the Danish Agriculture and Food Council and hosted by Irish MEP Billy Kelleher and Danish MEP Asger Christiansen.
Mr. Doyle told the MEPs and other stakeholders in attendance: "It's essential that facts, science and our absolute commitment to animal welfare should be recognised and underpin the capacity for live exports, and we have all of the tools, resources and expertise to provide this in and from Ireland. This must be the cornerstone of discussions in agreeing the EU framework for animal transport.
"Farmers want and strive to have healthy, productive and profitable animals. They know this can't be achieved without high welfare standards in the management and transport of bovine animals. More than that, they personally care for the animals they have reared and want the best for them as they go to market."
Doyle cited Bord Bia figures where live exports reached over 286,000 animals in 2022 with a value of €170m. "This is a vital outlet for Irish farmers and a very important source of healthy, high quality animals for EU and non-EU countries, now and for the future.
"It's not how long or how far the animal travels, it's about the conditions in which it is transported and the impact, if any, that this has on its health and welfare, which determines the animal's productivity and market return. Based on the economics alone, it's in nobody's interests for any animal not to have anything but the best possible transport arrangements.
Ray Doyle also referenced published Teagasc research figures which studied the transport of bovines to Italy, Spain and the Lebanon. This included monitoring physiological and other health indicators, including behaviour and potential stressors during travel, including environmental conditions on the transporter.
"Transport had no adverse effect on animal welfare based on physiological, haematological and immunological measurements. There was also no evidence to suggest, under the conditions applicable to the studies, that transport adversely affected the performance of animals post-transport.
"There was also no welfare advantage noted in transporting bulls at a 1.27 sq.m stocking density versus the standard stocking density of 0.85 sq.m, on a 12-hour road journey.
"Our livestock industry, prioritises the welfare of live cattle during international transportation. Key measures have been implemented to guarantee their wellbeing. Irish officials have taken the lead by assessing the fitness of all animals before loading, ensuring that only healthy and uninjured animals are transported. Additionally, weather monitoring systems provide regular updates to all stakeholders involved in the transportation process.
"Recognising the significance of temperature control, maximum and minimum limits (of 30°C and -9°C, respectively), have been established to safeguard the animals from extreme weather conditions. To further enhance the competence of drivers responsible for cattle transportation, the validity of the Driver Certificate of Competency has been reduced to three years, with a requirement to update knowledge on the latest best practices before renewal.
"The focus is not merely on the duration or distance of travel; it is about creating optimal transport conditions that prioritise animal welfare. With these measures in place, the transportation of live cattle across international borders is taking a significant step forward in terms of ensuring welfare.
"The commitment to upholding these standards marks the Irish livestock industry's dedication to providing safe, humane, and responsible transportation practices. These are the facts and it is only on a factual basis, without undue reliance on emotion or misconceptions, that a live transport framework can be decided upon."
The event was moderated by ICOS EU Affairs Manager Damien O'Reilly. Other contributors included Stanislav Ralchev, policy officer on Animal Welfare with DG Sante; Lars Kloster CEO of the Danish animal transport company Viking Livestock and Marc Billet of the International Road Transport Union.
ICOS News
ICOS News
ICOS News
HOME
ICOS News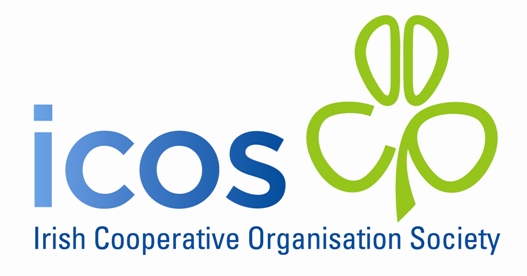 HOME