Agri co-operatives have a key role to play in achieving both their own energy needs and helping the EU meet its commitment to bioenergy. At a conference in Brussels to mark "EU Energy week" co-operative representatives from across Europe gathered to discuss the opportunities for co-ops as Europe transitions to more sustainable energy sources due in part to the geopolitical landscape along with commitments to reduce emissions. "What is the Role of Co-operatives in Achieving Affordable, Secure and Sustainable Energy", was the theme of the conference which was organised by COGECA the umbrella body for European co-operatives.
The forum was chaired by ICOS EU Affairs manager Damien O'Reilly. Contributions from participants focussed on how agri co-operatives have a key role to play in energy security due to their activities throughout the food value chain, deep knowledge of their communities and their sectors, and commitment to innovation.
Opening the event, COGECA Vice-President and Coordinator of the Cogeca Presidency Business Forum, Christian Høegh-Andersen, noted, "By generating clean energy locally, agri co-operatives can reduce energy costs for both farmers and nearby residents, relieving the burden on household budgets. This not only promotes financial stability but also strengthens the social fabric of rural areas, enabling sustainable growth and development."
Speaking to the event, Damien O'Reilly said; "Co-operatives have multiple opportunities to benefit from the energy transition in terms of reducing their own energy costs, supporting farmers to diversify their businesses and to be a leader in the EU drive to meet Fit for 55 targets on energy."
What was also made clear at the event was that due to their specific structure and relationship with their farmer-owners and rural communities, agricultural co-operatives set themselves apart from other businesses. For this reason, for agricultural co-operatives to reach their potential in achieving energy security, regulation must support and not hinder co-operatives. This includes considering their specificities that set them apart from other business models.
In his closing remarks for the forum, COGECA President Ramon Armengol remarked that, "We must have access to affordable financing options and encourage co-operation and knowledge sharing among agri co-operatives. By doing so, we create an enabling environment for agri co-operatives to continue their transformative work in delivering affordable energy, fostering economic stability, and responding to the challenges faced by our societies."
ICOS News
ICOS News
ICOS News
HOME
ICOS News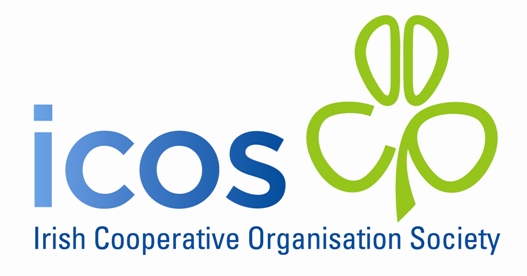 HOME