Following a recent public consultation, the Department of the Environment, Climate and Communications (DECC) has announced the Government approval for the new "Small-Scale Renewable Electricity Support Scheme." The final terms and conditions are now being developed and it is expected that the Scheme will launch later in 2023.
ICOS warmly welcomes this imminent publication and the clarity and detail which it will bring. In particular, the proposed floating Feed-in Premium or FIP which gives certainty around payback periods. It will enable easier access to financial support without the need for competitive auction which can be especially burdensome for community projects. This will include a two-way floating payment arrangement to guarantee a minimum return to the project without over-compensating when the market returns exceed expectations.
This scheme will slot in between the existing micro generation and RESS schemes in terms of scope.
According to DECC "the Scheme aims to support larger non-domestic renewables self-consumers, such as farms, public buildings, commercial and industrial entities, as well as to provide a route to market for Renewable Energy Communities and other small-scale solar PV developments of up to 6 MW installed capacity."
The Department has identified three phases in the rollout of the scheme once finalised:
Phase 1 (SRESS Category 1)
Renewable Self-Consumers above 50kW and up to 1MWfrom 2023. For this cohort, capital grants for solar installations are proposed for an interim period up to the end of 2025. The appropriate form of support for post 2025 will be determined in 2024. Grants are proposed for this category, given the requirement to rapidly accelerate the rollout of renewables to meet much increased Climate Action Plan 23 and solar PV targets.
Phase 2 (SRESS Category 2)
Community/Local/SME projects between 1MW-6MW and export only projects below 1 MW from 2024. This cohort is proposed to be supported via a floating Feed-in Premium tariff for the entire duration of the scheme. This tariff will be characterised by a Feed-in Premium (FiP) tariff without an auction, with successful applicants receiving a premium on the market revenues they receive for their renewable electricity. In addition, export-only projects below 1 MW would also be supported under this category. Support rates for this category will be determined in the final Terms and Conditions of the Scheme due to be published by end 2023.
Phase 3 (All Categories)
Tariff Support from 2025 – Includes all categories of applicant, including Renewable Self-Consumers from 50kW to 1MW, will be supported via a Feed in Tariff post-2025.
ICOS lodged a submission to the Department of Environment, Climate Action and Communications in September 2022 as part of the public consultation on the small-scale generation scheme (now SRESS). In this submission, ICOS stressed the enormous challenges faced by the agri-food sector due to low incomes across the main production sectors, whilst still dealing with the ramifications of Brexit and the increasingly urgent need to transition towards a low carbon future.
ICOS also highlighted the significant amount of untapped potential in roof space across the agri-food sector which could bring considerable generation capacity on-stream under the small-scale generation scheme, in particular:
Larger dairy, tillage and beef farms which tend to have more available roof space.
Co-operative livestock marts, which are ordinarily located in or adjacent to larger towns, these are owned by farmers in the local community and due to proximity to urban areas, should be suitable for ready grid connection.
Co-operative dairy processors have many suitable premises across the country, many of these are vertically integrated meaning they have a range of large buildings from processing sites to feed mills, retail farm stores and office buildings.
Key factors making the agri-food sector a perfect fit for small-scale solar generation:
1. Significant amounts of suitable roof space available on-site, allowing for immediate installation of solar panels with minimal visual and environmental impact.
2. Majority of energy consumption taking place during daylight hours in the summer months in most cases.
3. Considerable potential to aid Ireland reaching its renewable energy targets and mitigate carbon emissions both on farm and throughout the food supply chain while offering cost savings and a stable return on investment for farmers and co-operative businesses. However, sufficient support is required to provide at least some certainty in a volatile energy and renewable energy equipment market.
In addition to rooftop generation, there is also potential for field array generation at the scales outlined in the proposed SSG scheme. ICOS noted that a well-structured scheme offers a genuine win-win situation for Irish farmers and co-operative businesses, the environment and Ireland's energy needs. To deliver on this potential, we believe the proposed Scheme requires a few minor changes and additional supports which we set out in our consultation response.
The Requirement for Sufficient Financial Support
Supports for Medium to large-sized solar panel installations and renewable energy technologies in general are currently quite expensive and out of reach for the average farmer. According to Teagasc figures, average family farm income was €34,367 in 2021. This contrasts with the average industrial wage of €45,760. Therefore, despite the potential, there is a low level of investment in solar energy at farm level now.
Farmers who have invested did so when able to subsidise the cost of installation with the CAP Targeted Agricultural Modernisation Scheme (TAMS) grant and use of capital allowances. While these supports are welcome, there are significant limitations. For example, solar arrays that are greater than 62kW output are not covered by TAMS III supports. Furthermore, farmers who avail of TAMS grants are precluded from exporting to the grid under present funding rules.
Therefore, to open the opportunity to all farmers without needing to compromise on other necessary on-farm investments, ICOS called for an additional specific renewable energy infrastructure grant scheme for agricultural holdings should be set up to promote farm-based solar generation. Any scheme should be sufficient to return a 5–7 year payback on capex. Similarly, for co-operative businesses who are not eligible for TAMS funding, a funding mechanism will need to be put in place. Particularly for smaller co-operatives such as livestock marts with limited resources.
Grid Access
ICOS foresees that getting a larger amount of capacity from farms, co-operative organisations and communities to the national grid will present infrastructural challenges. However, the potential benefits offered by a network of power generators dispersed throughout rural Ireland would provide energy security and a boost to the rural economy. There is a large unrealised potential in an agricultural and industrial agri-food context to consider installations below the existing RESS threshold. The co-operative sector and its member farmers are ready and willing to engage and assist with such an initiative if required. Grid access costs can render some solar projects unviable, so this should be factored when the final small scale generation scheme is announced.
Community Energy Generation
ICOS notes that co-operatives are autonomous, democratic, member-led organisations rooted in their communities around Ireland which satisfy the criteria of a Renewable Energy Community. Their long track records of sustainably providing goods and services to their members and their local communities in several competitive, technically sophisticated sectors makes Irish co-operatives an ideal delivery vehicle for all types of community energy generation projects.
ICOS is keen to engage with DECC and the SEAI on how it can be of assistance in this area. For example, several dairy purchasing co-operatives and co-operative livestock marts are strategically located in or near rural towns throughout the country and would therefore be well placed to meet the energy needs of their locality while reducing their own operating costs. It is critical that the national grid is upgraded to facilitate such projects.
The ability for small-scale generators to market their electricity locally should be facilitated as quickly as possible to foster community buy-in, to make communities truly circular and allow other local organisations to decarbonise their operations. This could take the form of a local utility facilitated through the grid network or direct line community export. Privately-owned developer-led models will see economic benefit leave regions in many cases. Co-operative and community structures will ensure that this economic return is retained locally.
Planning
ICOS welcomes recent revisions to the solar panel planning exemptions in the Planning and Development Regulations 2001 and the removal of restrictions on rooftop solar panels in commercial and other settings.
In situations where planning is required, ICOS proposes that these applications be referred to a dedicated central or regional agency specialising in processing applications which involve renewable or sustainable technologies. We believe that this is necessary due to the requirement for specialist knowledge amongst planners and the need for a standardised and expedient approach to processing urgent sustainable development which is required to meet climate targets. There is precedent for regional permitting agencies in the waste sector by way of the National Waste Collection Permit Office or NWCPO.
Further information here: https://www.gov.ie/en/consultation/353f2-consultation-on-a-small-scale-generation-support-scheme-ssg-in-ireland/
ICOS News
ICOS News
ICOS News
HOME
ICOS News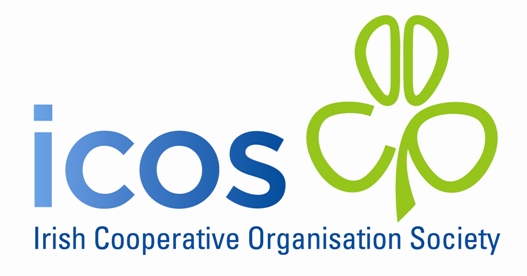 HOME