Applications are now being sought for the ICOS Skillnet "Young Farmer Development Programme 2023/24." The aim of the programme is to encourage and equip young farmers to get involved in their local co-operative. According to Billy Goodburn, Head of Learning and development with ICOS Skillnet, the aim of the free course is to build a network of young farmers and train them in the values and important role of the co-operative structure. "We need to find the right young people who are willing to get involved in running co-ops into the future. This 8-month course will explore every aspect of what is involved in running and building a successful co-op."
The course is a mix of in-person and online training after which the participants will receive a certificate of completion. According to Billy Goodburn: "We hope to attract at least 30 good people to participate in the overall programme and, potentially, establish a list of young farmers which could help ensure a sustainable flow of high potentials to get involved in our co-operative structures."
The key aim of the programme is to improve the capabilities of young farmers and those wishing to get involved in the farming or co-operative sectors. Also, to improve the understanding of the co-operative sector. Participants will build on existing skills and develop new management capabilities in a highly interactive learning environment.
The programme is directed at young farmers, both men and women, who are decision makers or partners within the farm business, who wish to develop their skills further. Suitable candidates from agri-business and other related disciplines who wish to develop their skills in the farming and co-operative sectors will also be considered.
Participants who complete the full Co-operative and Farm Business Development Programme will be entered into a draw to participate in an international co-operative and farm (study-visit programme). 6 places are available (3 men & 3 women).
Two regional information meetings have already taken place in Carrick on Shannon and Kilkenny but there are two more coming up. The Clayton Silver Springs Hotel in Cork will host an information evening at 7.30pm on September 5th. Register here: https://forms.gle/2MWKfGuYN2i8SJ6X7
And the final information meeting will take place on September 7th at 7.30pm in the Abbey Court Hotel in Nenagh. Register Here: https://forms.gle/wDicjV9gZCrSNT3D6
To book your place on the course, please register your interest at: https://forms.gle/Qt1HHhhHhLzyxTKL9
Closing Date for Applications: 28th September 2023 and places will be filled on a first come, first severed basis.
ICOS News
ICOS News
ICOS News
HOME
ICOS News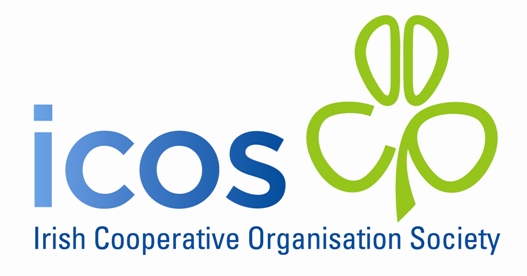 HOME