Ireland's livestock mart sector today consists of over 60 co-operative mart centres across the country. Marts provide many services to the farmer shareholders, in addition to the primary function of a transparent method of selling and guaranteeing payment for livestock.
Several marts have diversified their service offering into property sales, SFP entitlement trading, valuations, NCT centres and retail centres to name but a few.
Together with livestock co-operative marts there exists over 40 Breed Societies covering cattle, sheep and horses to name a few. Such societies help promote their breeds, help safeguard their long-term development efforts and help educate the buying public on the economical and at times social attributes of their breed.
In recent years, we have seen the emergence of farmer producers coming together regionally to promote and cultivate marketing opportunities with geographically pasture-grazed stock. We see the emergence of such Protected Designation of Origin (PDO) type solutions as an opportunity for Irish livestock producers.
To round all of this off we also have active Animal Health and Artificial Insemination co-operatives operating in Ireland. Coupling this co-operative ethos within the Irish livestock sector with our pasture-based rearing systems and we see one of the most sustainable livestock management systems in the world.
To learn more about setting up a co-operative please go to Starting a Co-operative.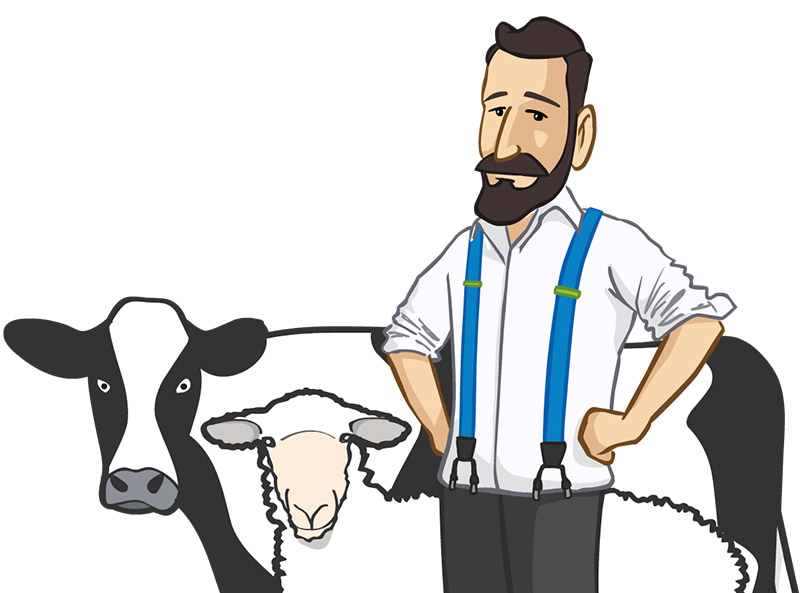 Did You Know?
There are >100 livestock-related co-ops in Ireland.
These co-operatives cover many aspects of the supply chain, e.g. breeding and genetics, animal health, livestock sales and livestock marketing.
Over one million cattle are sold in Ireland every year in co-operative livestock marts.
90% of Irish beef is exported to more than 50 countries worldwide.
70% of Irish sheep meat is exported. The main export markets are the UK and France.